Responsibility for physical access control systems' management shifting to IT departments, research reveals
---
The responsibility for organizations' physical access control systems is slowly shifting from security teams to IT departments, as they become more secure, technologically advanced, software-based physical access control systems, fully integrated with IT networks.
A recent survey of 1,500 IT professionals carried out by HID Global suggests that that IT currently had either full or partial responsibility for overseeing physical access control systems, with smaller companies giving IT more control than larger organizations.
Furthermore, of those organizations where physical security is presently responsible for physical access control, 37% stated that IT would play a role within the next one to five years.
Nearly 77% of those polled said that IT would influence technology decisions regarding physical security, so it makes sense that 77% also said that IT departments are currently absorbing all or part of the budgets for physical access control.
Half of those questioned about pain points with their current access control system put not integrated with other IT systems as number one. When asked about the most important feature for a new physical access control system solution, 71% listed ease of use as their top priority, with add or support new technologies in the future; mobile access, and integration with existing security platforms following close behind.
Access Control UK – specialising in deploying advanced access control system tailored to your specific requirements
Access Control UK employs a variety of access control technologies in order to create advanced solutions, enable users to exert solid, reliable and accurate control over the access to specific premises or zones.
The access control systems supplied by Access Control UK also support an effective Fire Roll Call feature, which will enable employers to evacuate the personnel off the premises in a very orderly and clear manner, should a fire, explosion or some other type of catastrophe occur.
If you'd like to find out more about the range of solutions supplied by Access Control UK, both in terms of hardware (smart card readers, biometric readers, turnstiles, etc.) and software (access rights management software solutions, etc.), just hit the contact button at the top of the screen, we'll be more than happy to answer any queries you might have.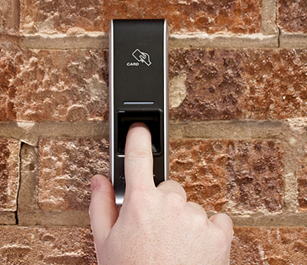 ---