RFID-based access control solutions can help streamline campus security
---
Rugged and reliable access control solutions employing RFID technology are among the best possible options for high-traffic, constant use scenarios such as school and university campuses, experts have argued.
Lost keys represent a problem that's affecting a very large number of universities around the world – in fact, about one in five students will be stuck without their keys at least once every year.
While losing keys is frustrating for students, it's more than a nuisance to university safety departments. It's a massive expense with safety, financial and liability consequences. However, this is where RFID solutions can help, as most of the access tokens used by these systems are constructed as a single piece that isn't vulnerable to moisture and are contactless to support a longer lifespan.
One of the most important part of an RFID system is the software which ties together all the information. Check that the software is easy to use with dashboards that provide details on the collection of evidence, chain-of-custody transfers and item location and condition
However, it is highly recommended that a new RFID-type deployment looks at lot more than just keys. Parking arrangements should also be considered, as their security is an often-overlooked, vulnerable area at university campuses and can represent a first step in preventing incidents from occurring in the first place. RFID-based vehicle and driver identification solutions can secure even the most remote parking areas and accurately identify vehicles in all weather conditions.
Furthermore, 'proof of visit' or electronically verified guard patrols use RFID data collectors linked to maintenance-free and unobtrusive monitoring stations to give patrolling guards (and other service providers) an easy way to electronically record their rounds, providing accountability.
Access Control UK – expert suppliers of RFID-based access control solutions
Access Control UK employs a variety of access control technologies, including here RFID, to create advanced solutions, enable users to exert solid, reliable and accurate control over the access to specific premises or zones.
If you'd like to find out more about the range of solutions supplied by Access Control UK, both in terms of hardware (smart card readers, biometric readers, turnstiles, etc.) and software (access rights management software solutions, etc.), just contact us, we'll be more than happy to answer any queries you might have.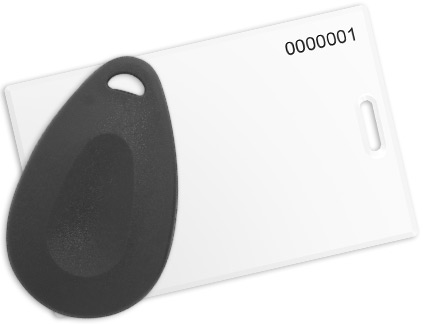 ---