Security experts ask for the deployment of more access control and facial recognition solutions across Nigeria
---
Security experts believe that more facial recognition and physical access control solutions have to be deployed at Nigerian airports in order to enforce and ensure security, a recent news report in the local media has been able to suggest.
There is a clear and present need for local intelligence agencies in the country to adequately upscale technologies they currently have in order to curb the growing level of violence and local terrorism.
"The Nigerian airport technology is not really there yet, we can still leverage on new physical security technology as with other countries like Hong-Kong, Angola and others.
"So, as you get off a plane, your face is captured and if it matches with the database of Interpol or any global security agency, you are flagged and pulled out of the line before you get to the passport control.
"Also, there is not enough physical access control being implemented within or some specific areas because when you walk through the customs" one expert argued.
Access Control UK – suppliers of choice of advanced access control and security systems
Given the level of security required for travel hubs, implementing a very solid access control and surveillance system is really a must, and this is specifically where Access Control UK could leverage its extensive experience in this field.
Access Control UK employs a variety of access control technologies, including here RFID, to create advanced solutions, enable users to exert solid, reliable and accurate control over the access to specific premises or zones.
If you'd like to find out more about the range of solutions supplied by Access Control UK, both in terms of hardware (smart card readers, biometric readers, turnstiles, etc.) and software (access rights management software solutions, etc.), just contact us, we'll be more than happy to answer any queries you might have.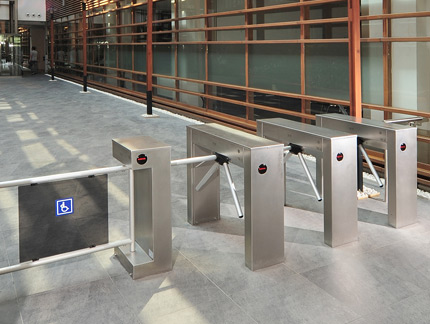 ---