Smart Card Access Control Readers For Businesses
---
Having the ability to protect your business' assets and remain in control over who is granted access into specific areas within your building is vitally important for business owners. An access control system can give you the peace of mind that your business is safe and secure.
According to the Office for National Statistics, theft was the most common crime throughout 2021 and is likely to retain the number 1 spot for 2022 too. This article explains how our access control system can help your business to combat the high rates of theft and ensure a safe and secure workplace.
Smart Card Readers & Clocking Systems
Our impressive range of access control systems, including smart card readers and biometric access control, can undoubtedly enhance business security 24 hours a day, 7 days a week, 365 days a year. Providing a safe environment for employees and enhanced security for employers, access control readers typically sit at the entrance and exit of a building, as well as on the wall next to an access controlled door. With our access control software (explained below), an employee can have their smart card programmed to only be granted access into the rooms/areas that they are obliged to do so.
Advanced Access Control Software for Maximum Security
An extensive range of equipment, devices and releases can be connected to your security network, which can be operated through our access control software. These include alarms and hooters, break glass buttons, door locks, door release buttons, electro-magnetic locks, fingerprint readers, CCTV cameras and access control scanners.
Our access control software is designed for all shapes and sizes of businesses. For businesses just starting out, or for companies employing less than 50 people, our Start edition is the perfect solution for you. We then offer the Lite edition for companies with 250 or fewer employees. The Business edition and the Enterprise edition are also on offer for large scale businesses looking to secure multiple sites and multiple businesses.
CCTV and Time & Attendance Integration
Our access control system can be fully integrated with a range of other systems to enhance your businesses security measures as well as improve the day-to-day operations.
CCTV surveillance is fully-integratable with our access control systems in order to improve building site security. CCTV systems can provide you with footage of forced entries, alarm events, and even users of smart cards gaining access or being denied.
In addition to this, your access control system can also be integrated with a time and attendance system. This will not only streamline employees clocking in and out of shifts, but it will also give employers an honest recording of an employee's working hours. 

If you would like more information about our access control systems, or to book a live demo for your business, then please do not hesitate to get in touch with a member of our sales team today who will be happy to assist you.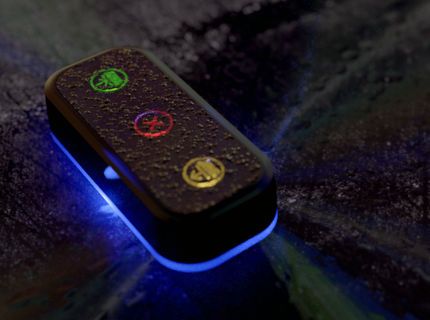 ---