Smart Cards Still Dominate Access Control Sector, But Use of Biometrics and Mobile for Authentication is Growing, Report Suggests
---
Although access control cards (i.e. smartcards) still play a very important role in the access control sector and this trend is likely to continue for a number of years, biometric and mobile solutions are considered among the most popular future trends in this segment, industry experts believe.
The popularity of mobile credentials, which can be used via a smartphone to interact with an access control reader in the place of a physical card, is rapidly increasing, as these mobile credentials are more convenient, allow greater flexibility, improve privacy and can also lower the maintenance costs of credential management for end users.
Furthermore, biometric technology is also increasing with fingerprint and facial recognition, as well as iris scanning. In some cases, multiple methods of biometric identification are combined with the use of a card (or used in place of a card) for even greater security.
Although technology continues to evolve and advance, when it comes to a trusted identity, physical cards will continue to play a valued role in securely granting or restricting access. Physical cards are an essential part of commercial security systems—keeping buildings and designated areas secure and safe by controlling entry or restricting access within a space. The combination of a physical card with a digital identity is powerful and provides multi-layered security.
Security concerns, governments, corporations and property managers must elevate the importance of a trusted identity while balancing the demand for convenient and efficient access. Access control card use has increased globally with the demand for increased security driving growth.
Technological advancements in security systems, including the deployment of wireless technology, are enhancing access control. Security is a top concern for both private and public entities; many industries are transitioning to smart cards. Smart cards are the most secure type of access card and are used most often in government, health care and financial sectors, while proximity cards are commonly used in higher education and enterprise.
Access Control UK – the go-to company for secure, reliable and affordable access control systems
Access Control UK employs a variety of access control technologies in order to create advanced solutions, enable users to exert solid, reliable and accurate control over the access to specific premises or zones.
An UK-based manufacturer, we have over 30 years' experience in designing, installing and commissioning outstanding security solutions. We take great pride in our commitment to provide the best possible customer care and adhere to the highest British and International security standards, which is why we've been formally accredited by several accreditation bodies (visit our Accreditations page for more information).
The Access Control Systems supplied by Access Control UK are modular and fully scalable in design, thus allowing you to build your access control system to match your specific requirements, whether you're a small company with under 250 personnel or a large multinational corporation.
If you'd like to find out more about the range of solutions supplied by Access Control UK, both in terms of hardware (smart card readers, biometric readers, turnstiles, etc.) and software (access rights management software solutions, etc.), just contact us, we'll be more than happy to answer any queries you might have.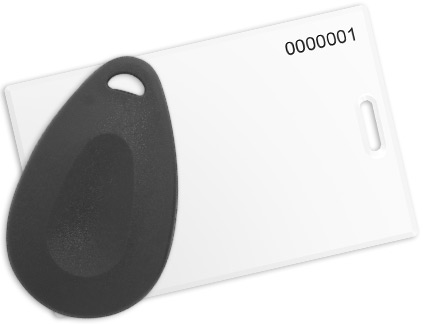 ---