The challenges of developing a biometric authentication system for children
---
While fingerprints are unique for each person, children's are particularly difficult to enrol and verify due to a variety of factors, including the size and possible poor placement of the fingers, experts believe.
A new whitepaper by Integrated Biometrics suggests that the main problems associated with fingerprinting young children are finger size and physical restlessness and argues that between relative ease of capture and relatively high social acceptance, fingerprints are the best biometric modality for identifying children. Capturing good quality fingerprint data from children is often difficult due to their fingers being excessively dry or moist, dirty, or the image being distorted by uneven, excessive, or insufficient force by the finger against the scanning surface, IB says.
The European Commission's Joint Research Centre (JRC) carried out a research project in 2013 to simulate fingerprint scans for children under optimal conditions, as well as fingers with humidity, sugar residue, and dirt potentially obscuring the image. The project tested a glass optical scanner, a multispectral scanner, and a touchless scanner, and found all three struggled to deliver accurate results, and were inappropriate to many use cases due to some combination of cost, size, and fragility.
The ideal scanner, the paper concludes, delivers high-quality images in a rugged, compact design, with low power consumption and built-in resilience to extreme temperatures, bright lights, and direct sunlight. LES sensors like those from Integrated Biometrics can meet the challenges of fingerprinting children as young as 18 months, the company says.
Access Control UK – the go-to company for secure, reliable and affordable access control systems
Access Control UK employs a variety of access control technologies in order to create advanced solutions, enable users to exert solid, reliable and accurate control over the access to specific premises or zones.
An UK-based manufacturer, we have over 30 years' experience in designing, installing and commissioning outstanding security solutions. We take great pride in our commitment to provide the best possible customer care and adhere to the highest British and International security standards, which is why we've been formally accredited by several accreditation bodies (visit our Accreditations page for more information).
The Access Control Systems supplied by Access Control UK are modular and fully scalable in design, thus allowing you to build your access control system to match your specific requirements, whether you're a small company with under 250 personnel or a large multinational corporation. If you'd like to find out more about the range of solutions supplied by Access Control UK, both in terms of hardware (smart card readers, biometric readers, turnstiles, etc.) and software (access rights management software solutions, etc.), just contact us, we'll be more than happy to answer any queries you might have.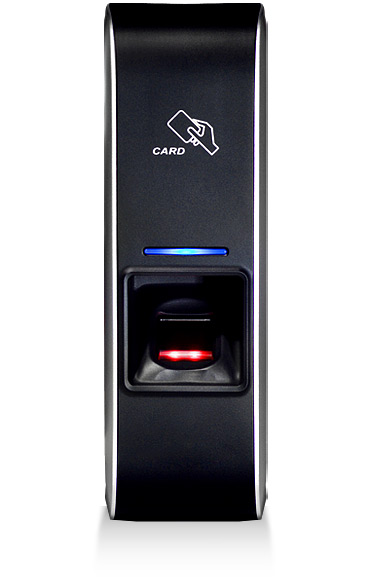 ---