The use of biometrics on the rise in building access control solutions
---
Biometric and opto-electronic technologies are becoming increasingly popular for building access control solutions, a news report on this topic has been able to suggest.
Biometrics technology is largely considered to offer a high degree of security and is extremely user-friendly – but its success relies on the effective application of highly efficient optoelectronic components, designed specifically for security applications.
Unique human characteristics – including facial features, the pattern of the iris, palm veins or retinal blood vessels as well as voice, fingerprints, palm-prints, handwritten signatures and hand geometry – are identified by the security system (for example, utilizing infrared light-emitting diodes, cameras, and so on), and then compared with previously stored biometrical data of authorised users.
There has been a huge leap in developments in biometric identification technology based on infrared light-emitting diodes, spurred on by new possibilities to make buildings, devices and applications safer and more convenient to access.
Perfecting the security systems with all components required for such technology is crucial for the safety of all users.
Access Control UK – experts in designing and deploying advanced biometric access control systems
Access Control UK employs a variety of access control technologies in order to create advanced solutions, enable users to exert solid, reliable and accurate control over the access to specific premises or zones.
If you'd like to find out more about the range of solutions supplied by Access Control UK, both in terms of hardware (smart card readers, biometric readers, turnstiles, etc.) and software (access rights management software solutions, etc.), just contact us, we'll be more than happy to answer any queries you might have.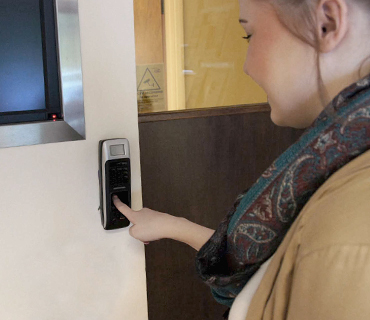 ---