Touch-Free Access Solutions can Help Protect Hospital Occupants and Staff
---
As part of its ongoing efforts to manage infection control from COVID and other viruses, Milton Keynes University Hospital has recently deployed a touch-free door entry system to protect workers, patients and visitors, a recent news report has been able to suggest.
Four independent units were installed in different buildings of the hospital. One was installed at The Campbell Centre, a 38-bed acute inpatient mental health unit, another system fitted at the hospital's dental surgery, a system fitted at the entrance of urgent care and a final one at Eaglestone Health Centre – a specialist Child and Adolescent Mental Health Service (CAMHS) facility. The system with touch free entry points delivers huge benefits to the hospital by safeguarding patient, visitor and NHS staff safety as well providing easy and convenient access since minimal contact remains key to reducing the spread of the coronavirus.
We are comitted to help our customers reopen their businesses safely, in line with Government guidelines. This is is why we can supply contactless, touch-free access control solutions that aim to ensure a higher level of hygiene and reduce the risk of infection with COVID-19 and/or other dangerous viruses or bacteria.
Tensor Access Control Systems offer a variety of contactless solutions that enable users to securely verify their credentials and gain access through a door without touching any surfaces. These include:
Tensor Proximity Card Readers: Slim, sleek and attractive, proximity smart card readers deliver multi-card format compatibility with extensive functionality. They are designed to work perfectly with Tensor contactless smartcards, as well as EM, HID Prox™, MiFare & HID iClass™ (depending on model), meaning that users never have to touch the actual reader in order to gain access.Manufactured using high quality materials and sporting an attractive design, Tensor readers are perfect for installations where aesthetics are of paramount importance, but where security is vital.
Facial Recognition Terminals: The Facial Recognition Terminals are among the world's most compact face recognition stations, offering very high matching speeds, accuracy, and level of security.Non-Contact Facial Recognition Access Control Technology provides a fast, highly accurate biometric solution for identifying employees and/or visitors and granting or denying them access to site.Packed in a compact and an ergonomically-designed structure, these terminals provide exceptional performance and usability for diverse access control and time attendance applications of any size.
Automatic door drivers are the key elements in a truly contactless door entry access control solution. These systems (also known as automatic door closers) increase the level of safety within a building by allowing touch-free entry through the door itself.
Automated doors also help prevent the forming of long queues at the access door – yet another important element in preventing the spread of COVID-19 within the workplace.
The Tensor S-1-EXITIR Contactless Exit Buttons are the perfect hygienic access control exit solution for all the locations where a no-touch functionality is required.The infrared detection system within the S-1-EXITIR contactless exit button allows users to activate the switch with just a hand being in close proximity, without needing to make contact with the device.
The surface-mounted S-1-EXITIR features an easy-to-clean, single gang stainless steel back-plate and an illuminated red and green changing LED. and allows users to modify the door open period, as well as the proximity range per their specific requirements.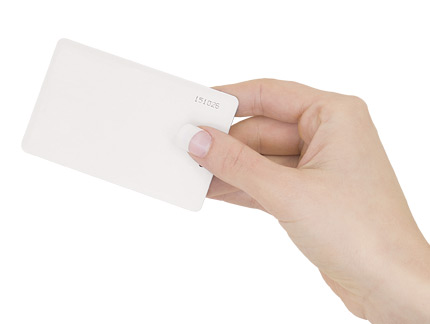 ---