The UK Access Control, Security and CCTV Market set for steady growth
---
The UK access control, security and CCTV systems' market has recorded a steady level of growth throughout 2017 and is likely to keep growing at a similar pace in 2018, a recent market research report has been able to suggest.
The "Security Equipment, Access Control and CCTV-UK-APRIL 2018" from Market Research Hub points out that the demand for security equipment grew steadily in 2017, in spite of the broader economic and political uncertainties surrounding the Brexit.
The UK has traditionally remained a lucrative market for security equipment, access control, and CCTV market globally. The country has a robust public surveillance mechanism, with a high number of CCTVs monitoring the public places.
The demand for security equipment, access control, and CCTV systems was bolstered by launch of technologically superior security equipment in the market, as well as on account of increase in burglary incidents. Dissemination of information about these activities in local and national media has led many residential societies and individual households to boost their surveillance apparatus. These factors have also led to an increase in investment in security equipment, access control, and CCTVs in the UK.
In addition to these factors, demand for security equipment is also growing on account of broader trends related to the consolidation in the smart home market. The reduction in cost of various security equipment, combined with the growing DIY trend has influenced many households to invest in access control and security equipment.
Access Control UK – specialising in deploying advanced access control system tailored to your specific requirements
Access Control UK employs a variety of access control technologies in order to create advanced solutions, enable users to exert solid, reliable and accurate control over the access to specific premises or zones.
The access control systems supplied by Access Control UK also support an effective Fire Roll Call feature, which will enable employers to evacuate the personnel off the premises in a very orderly and clear manner, should a fire, explosion or some other type of catastrophe occur.
If you'd like to find out more about the range of solutions supplied by Access Control UK, both in terms of hardware (smart card readers, biometric readers, turnstiles, etc.) and software (access rights management software solutions, etc.), just hit the contact button at the top of the screen, we'll be more than happy to answer any queries you might have.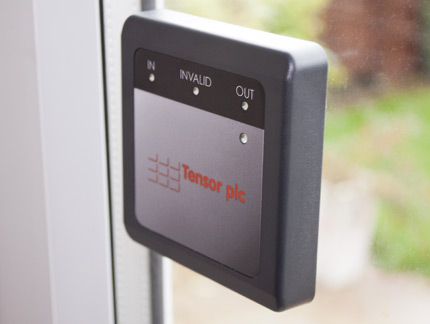 ---