US Port set to bolster access control provision
---
An US port will expand its access control provision after being awarded a $326,456 federal security grant, a recent news report in the local media has been able to suggest.
Port Manatee, in Central Florida Gulf Coast, is located "Where Tampa Bay Meets the Gulf of Mexico," and is the closest U.S. deepwater seaport to the expanded Panama Canal, with 10 40-foot-draft berths serving container, bulk, breakbulk, heavylift, project and general cargo customers. The port generates more than $2.3 billion in annual economic impact for the local community, while supporting more than 24,000 jobs, without levying ad-valorem taxes.
The latest funding, through the fiscal 2018 Port Security Grant Program of the U.S. Department of Homeland Security's Federal Emergency Management Agency, is to be matched by the port with a 25 percent cost share of about $108,000 to advance modernization of Port Manatee's access control system. When Port Manatee activated its original Transportation Worker Identification Credential-based system in 2012, it was among the first U.S. ports to have such a TWIC-based system in operation.
"As cargo volumes continue to swell at Port Manatee, it becomes increasingly essential for safety and security demands to be fulfilled," said Vanessa Baugh, chairwoman of the Manatee County Port Authority. "We are very grateful that our significant advances on this vital front will continue thanks to this most recent grant."
Access Control UK – suppliers of secure and reliable biometric and smart card-based access control systems
Access Control UK employs a variety of access control technologies in order to create advanced solutions, enable users to exert solid, reliable and accurate control over the access to specific premises or zones.
The access control systems supplied by Access Control UK also support an effective Fire Roll Call feature, which will enable employers to evacuate the personnel off the premises in a very orderly and clear manner, should a fire, explosion or some other type of catastrophe occur.
If you'd like to find out more about the range of solutions supplied by Access Control UK, both in terms of hardware (smart card readers, biometric readers, turnstiles, etc.) and software (access rights management software solutions, etc.), just hit the contact button at the top of the screen, we'll be more than happy to answer any queries you might have.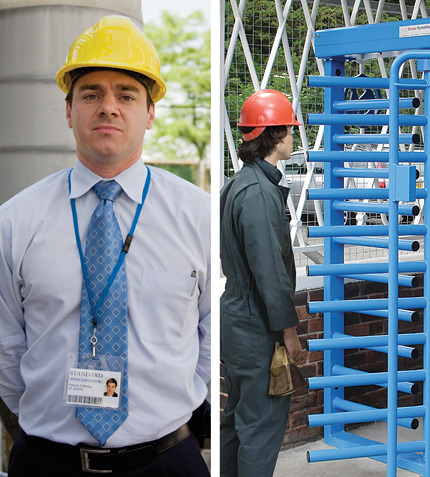 ---