Use of mobile devices for access control to grow significantly by 2020, Gartner report suggests
---
The use of mobile devices for access control is likely to grow significantly over the next few years, with 20 per cent of organizations using smartphones instead of physical access control cards by 2020, a recent research report from Gartner has predicted.
In 2016, less than five per cent organisations used smartphones to enable access to offices and other premises. "Today, the increasing availability of mobile and Cloud technologies from many physical access control system (PACS) vendors will have major impact on how these systems can be implemented and managed," said David Anthony Mahdi, Research Director at Gartner.
PACS technology is widely deployed across multiple vertical industries and geographies to secure access to a wide range of facilities and ensuring that only entitled people get access to specific locations. Smartphones using technologies and protocols such as Bluetooth, Bluetooth LE, and Near Field Communication can work with a number of readers and PACS technology.
"Replacing traditional physical access cards with smartphones enables widely sought after cost reductions and user experience benefits," added Mahdi.
Access Control UK – suppliers of latest-generation access control solutions
Whatever your requirements, Access Control UK specialists are available to help you get the best from your system.
Access Control UK are leading providers of proximity smart card and biometric access control systems and software for both large and small companies.
An UK-based manufacturer, we have over 30 years experience in designing, installing and commissioning outstanding security solutions. We take great pride in our commitment to provide the best possible customer care and adhere to the highest British and International security standards, which is why we've been formally accredited by several accreditation bodies (visit our Accreditations page for more information).
The Access Control Systems supplied by Access Control UK are modular and fully scalable in design, thus allowing you to build your access control system to match your specific requirements, whether you're a small company with under 250 personnel or a large multinational corporation.
If you'd like to find out more about the range of solutions supplied by Access Control UK, both in terms of hardware (smart card readers, biometric readers, turnstiles, etc.) and software (access rights management software solutions, etc.), just contact us, we'll be more than happy to answer any queries you might have.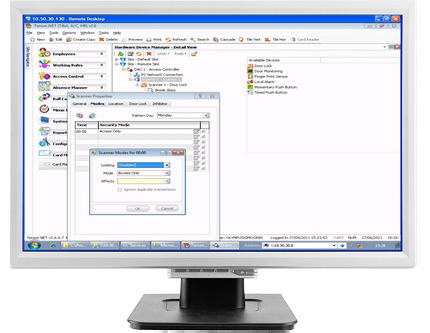 ---