Vandal / bullet resistant smart card readers becoming increasingly popular in schools / universities
---
It's critically important to identify and control who comes and goes in schools, universities and other organizations in the educational sector, and the elements of physical access control systems involved can come under a lot of stress due to the very nature
Vandal-resistant and bullet-resistant contactless card readers are ideal for installations where more durability is required than with a standard reader. They are becoming big hits at schools, universities, correctional institutions, housing authorities, factories, hospitals and other locales where RFID proximity and smart card readers can take a beating.
In both types of hazard-resistant readers, protection is greatly enhanced because the electronics are sealed in weather-and tamper-resistant epoxy potting for both indoor and outdoor operations, providing an IP67 rating that assures the electronics are protected from water, steam, detergents, dust, sand, tools and other elements, which could be used to impede data collection. In addition, the vandal-resistant readers are manufactured from thick polycarbonate material and feature tamperproof screws. An anti-tamper mode is also available, providing supervision of both the reader and its cabling.
Bullet-resistant proximity card readers can provide the highest level of vandal resistance by featuring a virtually indestructible exterior. These readers are milled from a solid block of stainless steel and reinforced with a bullet-resistant insert that is compliant with UL752 performance level standards of ballistic protection.
Access Control UK – always in the forefront of reliable, affordable access control solutions
Our access control system also include provision for an entry made under duress. A normal PIN can be programmed as a feature of a normal access permission, working in tandem with the smartcard, but there can also be a special duress code set up. When this is entered, the cardholder (and any potential threat) notice no difference in the way that the door opens for them, but it triggers a silent alarm and sends an alert to the necessary people.
The other method by which people can use our access control system is through their personal biometrics.
The type of biometric identification that we offer for access control is the fingerprint reader, for employers who, due to security concerns, want to be absolutely certain that the relevant person is accessing the door. The image of the fingertip pattern is converted into a code through a secure algorithm, which is then stored on a database for future comparison and authentication.
These modern methods of access control should be the minimum used by all businesses, yet many premises still rely on lock and key. Contact us on 020 8242 9695 for more information on our products and services, or by using our contact form.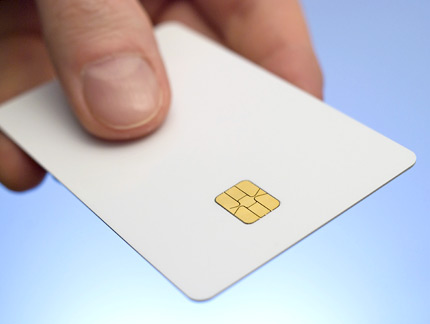 ---