Northiam Village Hall Reduces Heating Bills with a HeatingSave BMS
---
Northiam Village Hall, situated in Rye in East Sussex, has seen its heating and energy bills reduced by a third thanks to HeatingSave's building management system.
Hosts of a variety of classes, meetings and events for the population of the village of Northiam, the Chairman of the Northiam Village Hall, Keith Whiting, along with the Treasurer of the hall, Bernard Bone, decided they wanted to upgrade their existing heating system to improve their heating and energy management, cut heating costs and reduce their carbon footprint.
After deciding HeatingSave was the perfect choice to make this happen for them, Northiam Village Hall had the HeatingSave BMS installed in August 2020.
Mr Bone has since said that he is "confident we've saved a third on our gas bills."
To strengthen security at the village hall, the Chairman and Treasurer also decided to install two smart card access control readers. This grants access only to authorised personnel who help run the hall or those who have booked it out for a class, meeting or event.
Access control and security for village halls
Village halls are often very busy places that can be rented or hired out for a wide range of events such as exercise classes, council meetings or birthday parties. This means that there will be a variety of people going in and out of the hall at any one time.
It is vital for the people in charge of looking after village halls that they are aware of who is using the building at all times; for a variety of reasons. These reasons are availability of the hall as well as the safety and security of both the hall and the people using it.
Access Control UK are specialists in supplying access control and safety solutions. Our access control systems are designed to manage this issue for you, making it easy and stress free – ensuring you are aware of who is in your building and when they are granted access to your building.
Our door controllers and smart card readers give you full control over who is allowed access through any controlled point at any time of any day, allowing you to control locks, internal and external doors. Our smart card readers are contactless, meaning they are Covid-friendly – ensuring that your village hall users are completely safe from any unwanted diseases and can have the peace of mind that they can be safe while hiring your building out.
In addition to the hardware that we offer, Access Control UK offers an advanced software, known as WinAC.NET. This computerised software allows users to have quick and easy access to information regarding bookings. It also allows users to control building alarms, door locks, door release buttons, CCTV cameras, along with much more – all from the comfort of their own home.
If you would like any more information on any of our access control solutions, then please contact a member of our sales team today who will be happy to assist you.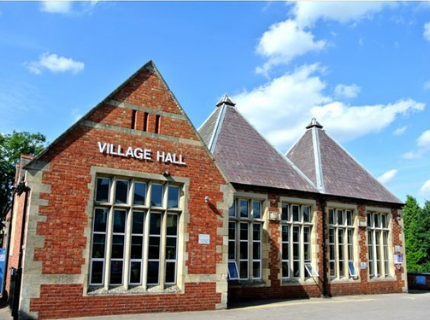 ---