Visitor Management Systems should be fully integrated with electronic access control systems
---
Visitor management systems are now moving into the electronic/digital sector, offering facilities more options to monitor and manage visitors, such as vendors, clients, and prospective employees.
The technology and cost behind these systems has changed considerably in recent years, driving an increase in demand. This is because hosted visitor management systems, app-based solutions, and tablet interfaces have all made visitor management accessible to a larger segment of the business population. Where visitor management was a common solution for companies with a large corporate office, it is now increasingly important to those with 50 or more employees.
The desire to implement a visitor management system has been driven by good policy; however, a majority of businesses are required to implement a system because of regulatory compliance requirements. Critical infrastructure facilities are just a few entities that need to monitor guests, what floor they visited, and when they arrived and left.
Access Control Software from Access Control UK delivers comprehensive visitor monitoring functionality
The powerful software supplied with all the Access Control UK solutions has a familiar Windows™ interface, providing quick and easy access to information. It is also highly scalable, from simple door and registration point control, through to a fully computerised global Networked Access Control System.
Some of the most important features include:
Access Control Profiles easily created or customised to suit your particular site, and can be varied minute-by-minute
Real Time (near) graphical display shows doors being opened / closed, those with alarm status set and forced entry
Doors may be configured to open automatically on fire alarms and lock automatically on burglar alarms
Anti Pass Back facility limits the same card being used by more than one person
CCTV Tracking of video clips showing "evidence quality" footage of forced entries, alarm events, users of Smart Cards gaining access or being denied
Door/Barrier Access can be limited depending on the persons' roll call status
Resilient System keeps running even when certain cables are cut or damaged or PC networks fail
Sensor Monitoring to detect forced entry
Audit Trail showing who gained access (or denied) at any location at any time
Biometric dermal fingerprint reading for maximum security and personnel authentication
Hardware Device Manager allows easy adding & editing of hardware device profiles
With our Access Control Software you can be assured that you will receive a simple to use, highly secure way of controlling access to areas or buildings, as well as monitoring who is present 24 hours a day.
If you'd like to find out more about the range of solutions supplied by Access Control UK, both in terms of hardware (smart card readers, biometric readers, turnstiles, etc.) and software (access rights management software solutions, etc.), just hit the contact button at the top of the screen, we'll be more than happy to answer any queries you might have.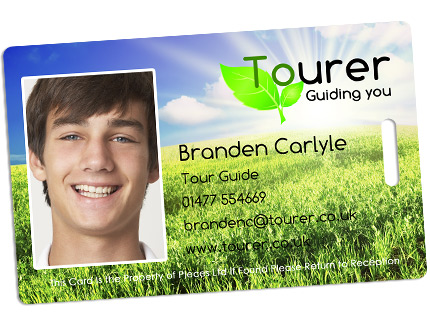 ---