Upgrading Your Business Security with Post-COVID Measures
---
We have already touched on the subject before, that access control is a must-have for the safe reopening of office post-COVID, but what systems, in particular, should you as a business be looking at installing or implementing once lockdown eases?
Whilst cases of the Coronavirus are diminishing, the safety measures taken to protect the public have highlighted great potential for businesses to improve (and even increase) their security. From limited bodies in offices, to one way systems, to reducing interaction with handling in office premises, we're adapting to the changing of times and seeing benefits for it.
Contactless access and touch-free access
Not everyone can work from home indefinitely, and it's with this in mind touch-free access control should be at the forefront of your next security upgrade. With digital keypads locks and traditional keypad locks, the concern will always be present — they will be touched and more often than not, not wiped down after use. This could see a spread of germs, not just the virus that's dominated headlines this past year.
An ideal upgrade is turning to smart cards for access control; a simple swipe or tap of a card gains the holder entry without the need for additional cross-contamination. Easy to install, manage and maintain, smart cards are a smart step up in increasing your business' security and building assurance with staff safety concerns.
Facial recognition terminals
You can take your access control to a further level of security with the use of facial recognition terminals. These incredibly accurate smart devices can not only grant access for users, but their technology also has the capabilities to monitor and record the user's temperature. So, in the worst case, where a user has a temperature of concern, they can be alerted of this and denied entry.
Additional advantages of access control systems
Not only do these access control systems play a great part in safety for a post-COVID business, but they showcase several additional advantages to maximise productivity.
These systems allow the user to have a database of all employees on file, and with that, give each card its own permissions — if an employee changes office, or responsibilities change, access to specific site areas can be granted or prohibited within minutes and a quick sync of systems. You now have the capability to adapt to issues in real-time at a computer rather than manually change key codes.
The use of timed access can also be fully utilised. Due to the nature of your business or staff numbers, employees may only be granted access on-site during certain working hours, denying them entry after a specific time or days like weekends. Consider a visitor pass too, will it expire after one day regardless of authorised rooms?
An additional security benefit of your database is the assistance where 'clocked in' employees can be added to a roll call. In case of emergencies or fire alarm drills, databases can easily print off a list of all present employees to ensure each employee is accounted for.
If you are interested in learning more about our range of access control systems, or are looking to upgrade your current security, please feel free to get in touch with our team.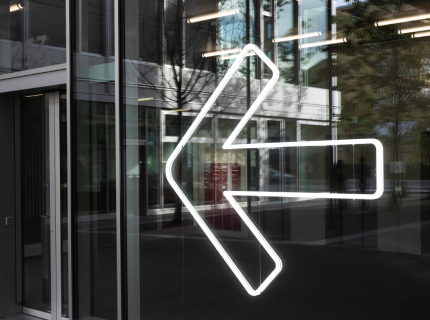 ---